We are heading to Disney soon and I wanted to make matching Disney Mickey Ears shirts for the five of us. This turned out to be a super easy and pretty cheap project.
I bought the supplies at AC Moore, the shirts were on sale for $2.99 each, sheet of black fabric was $3.19, and embellishment bows for the girl shirts came in at just under $24.I had the steam-a-seam and thread at home.
I started with tracing Mickey heads onto the shirts. You can find printable tracings online, but I just did free hand in three different sizes using the tops of my mixing bowls and different size cups.
My tracings:
Next, I ironed it onto the black fabric and then cut out: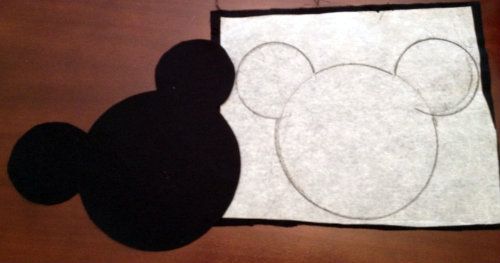 Then remove the smooth side of the paper and iron on to the shirt: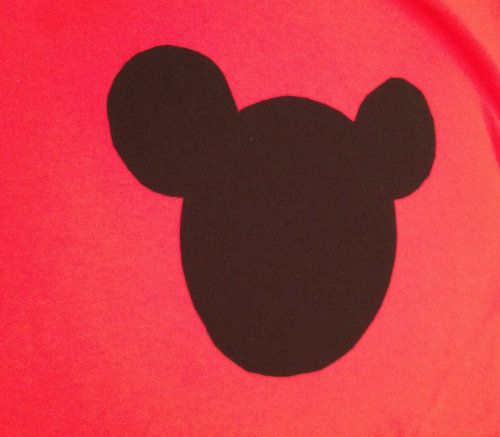 You can be done with project at this point or add two more steps if wanted. I did a zig-zag stitch around the edges of the Mickey head and for the girls added bows. The store only had one set of sparkly bows and the princess M was NOT going to leave the store with just plain red bows which they had a ton of. So, the little girls have sparkly bows on their shirts and I have a plain red bow.
Shirt with the Sparkly Bow: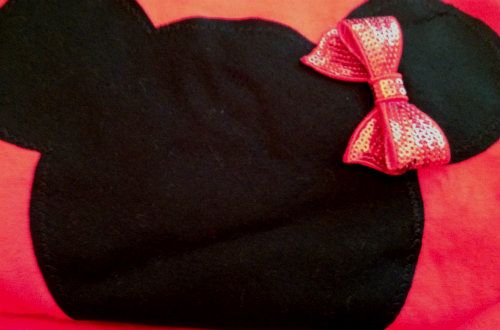 Here are the 5 finished shirts. Hubs says he is not going to be all matchy and wear the shirts, so we'll see.