We celebrated Miss M's bday today. She is such a swimmer we decided to do a small party at our pool. She loved being in the water with her friends. She loved her cake, too. She was so excited when everyone sang "Happy Birthday to You" and she sang it the rest of the night.
Here she is with her birthday cake: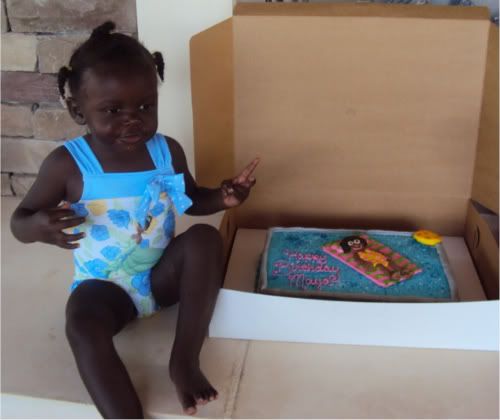 In the pool: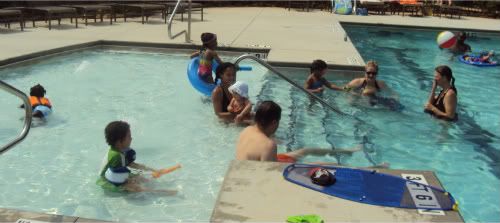 Snacks, the goldfish were scooped out with a fish net: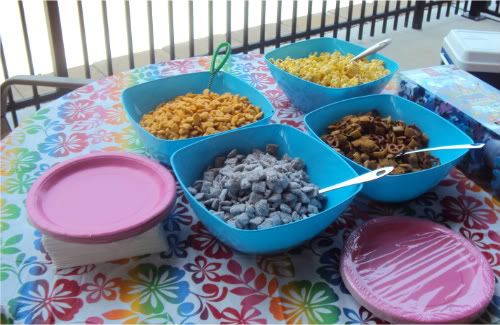 Getting ready to sing Happy Birthday, sitting with her cousin and brother: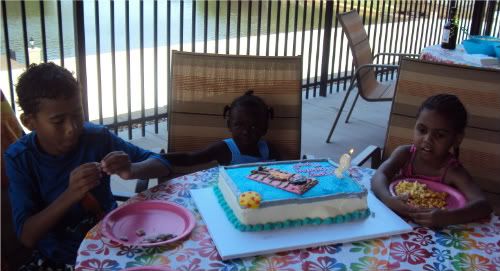 Jello Aquariums with gummy fish*: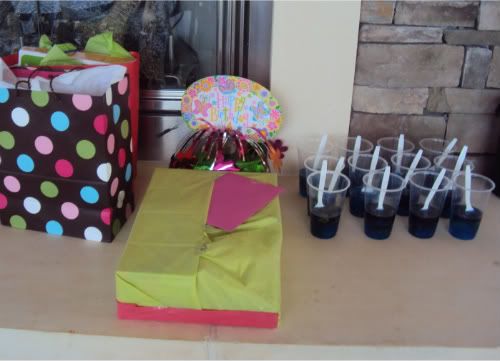 *They were such a cool idea, but it was hot as Hades outside so they melted. It was 100+ degrees, good thing we were at the pool and not just outside.