Sweet Miss M is two! I can't believe how fast time flies and that she is two already. My little pudgy cheeked baby is now full on big girl.
She can sing the Happy Birthday song, but I cannot get it on video, she just starts blowing raspberries when I try. She said "I two Happy Birthday Me!"
One Year:

Two Years Old: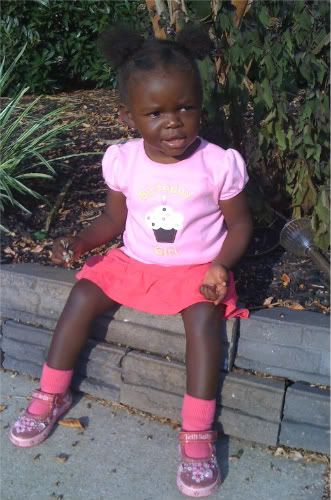 I brought cupcakes into her class and she wore a Birthday Girl shirt, she loved the cupcake on it. She was so happy to have the cupcakes and I got her a Mickey Mouse balloon since she has started liking Mickey Mouse now.
All in all I think she had a good birthday.